Marlene.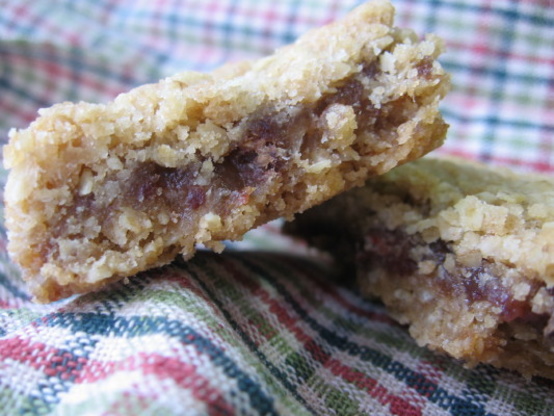 This is a recipe my mother made in the 1950's. I have tried many other date bar recipes but none compare to this one.
Combine the flour, soda, salt, oats, oleo, and sugar into a crumb-like mixture; spread 1/2 of mixture in a greased 13x9 pan.
Combine the filling ingredients together, except the vanilla.
Cook this mixture until thick.
Cool. Now add the vanilla.
Spread on crumb crust, put the other 1/2 of the oat mixture on top of the date mixture.
Bake at 350°F for 45 minutes.