awalde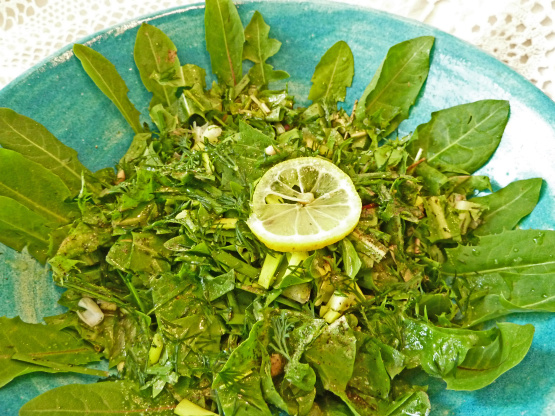 This is from Tyler Florence from a Swedish show he did. This is for the World Tour Contest! Simple to make! I can find dandelion greens in my grocery store.
1

bunch dandelion greens, washed, drained and trimmed

3

green onions, chopped (white and green parts)
fresh dill (or 2 teaspoons dried)
1⁄4 cup extra virgin olive oil
1⁄2 lemon, juice of
salt & fresh ground pepper, to taste
Place all the ingredients, up to olive oil, in a large bowl and toss together.
In another little bowl stir together oil, lemon juice and salt and pepper. Pour over salad. Enjoy!