Sonya01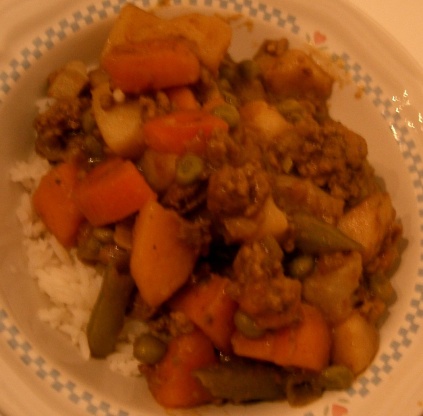 Wondering what to cook for dinner one night, I raided through my cupboard/fridge/freezer and came up with the following recipe. It is extremely yummy. This recipe has become a favourite in my house.
cook mince and onion in a frying pan.
once cooked, add all other vegetables.
mix up gravox so you have 2 cups worth. add curry powder to gravy mix. pour mixture over vegies and meat in fry pan.
Allow gravy to heat up and start boiling. Once this begins, reduce heat to a simmer, cover frypan with a lid and allow vegies to cook. stir occassionally to make sure vegies don't stick to bottom of frypan.
serve with crusty bread rolls.