Rita1652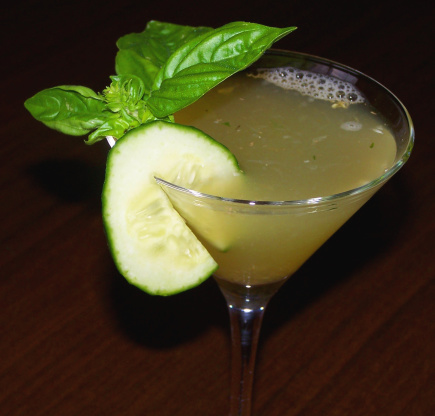 Our friend Steve from the States sent me this and he said he got it from Food & Wine Magazine. I thought it looked interesting and am posting it here for safe keeping.
In a small bowl, dissolve the sugar in the hot water.
Press the grated ginger through a fine strainer set over the bowl, releasing the juice.
In a cocktail shaker, muddle the diced cucumber with the 2 torn basil leaves.
Add the ginger syrup, gin, lime juice and a handful of ice.
Shake well, then strain into a martini glass.
Garnish the martini with a cucumber slice and the remaining whole basil leaf and serve.