gailanng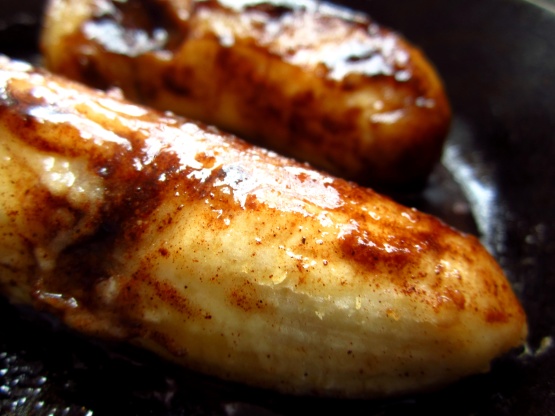 Another recipe from Dining by Design Stylish Recipes Savory Settings. Serve over vanilla bean ice cream.
Melt the butter in a skillet over medium heat. Add the bananas. Cook until browned on both sides.
Combine the brown sugar and cinnamon in a bowl. Sprinkle over the bananas. Stir in the sherry. Simmer, covered, for 4 minutes or until the bananas are tender. Serve with/on vanilla bean ice cream.