Crock Pot Curry Chicken With Coconut and Peanuts
Ambervim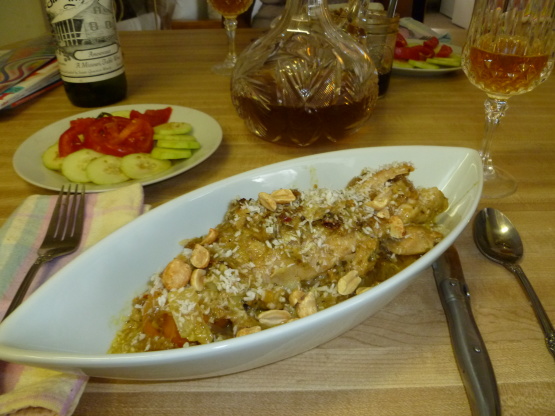 This is my crock pot version of Curry Chicken. Very easy and yummy!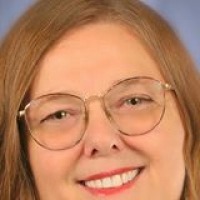 This is a GREAT and EASY recipe with wonderful flavor development. I added a few sweet potatoes and 3 dried Sanaam chilies, chopped with seeds. I also used chicken instead of beef bullion. I served it over brown rice and edamame. I topped it with some ground coconut (no sugar) and peanuts.
Cut chicken into cubes, and sprinkle with salt and pepper.
Slice onion in julienne, and mash garlic.
Heat oil in a small sauteé pan, and brown garlic and onions.
Set aside.
Mix hot water with bouillon cube and peanut butter, until both have dissolved/melted.
Combine this with the coconut milk, curry, ginger, cilantro and wine.
Put chicken in crock pot.
Top with onions and garlic, and then with liquid mixture.
Cook on low heat for about 6-7 hours, or until cooked through and tender.
Add cornstarch slurry to thicken as desired.
Serve over steamed rice, with chopped cilantro and peanuts to garnish.
I like it a bit spicy, so I also add chopped chilies, or cayenne to the dish.