cyaos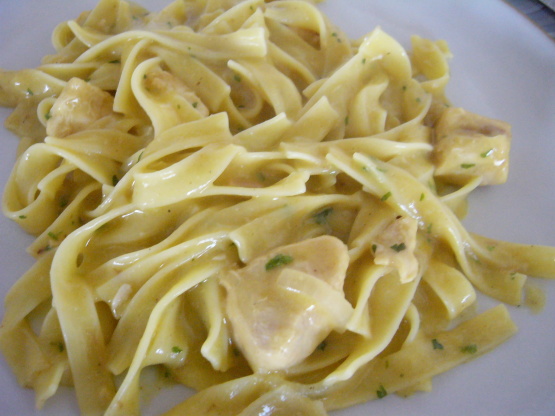 The only prep work is a little chopping--the crock pot does the rest and in only a few hours. No broccoli or cheese (unless you want to add them, but it doesn't need it). I double the curry powder since we have strong palates.

Top Review by cyaos
This was very easy and quite tasty, although a little colourless and high in fat. Next time I think I will add some parsley for colour at the end. The lemon juice and mayonnaise gave the dish a really nice tang. I used low fat mayonnaise and used lower fat cream of chicken soup. I used two teaspoons of curry as we like stronger tastes as well. I cooked some egg noodles and added them into the crockpot for about five minutes prior to serving. I will definitely make this again, although not very often. Thanks for posting!
Cut chicken, celery and onion into bite-size pieces and put in crock pot.
Add rest of ingredients and stir to combine well.
Cover and cook on high for 2-3 hours or low for 6-8 hours.
Serve over rice or noodles.