Bergy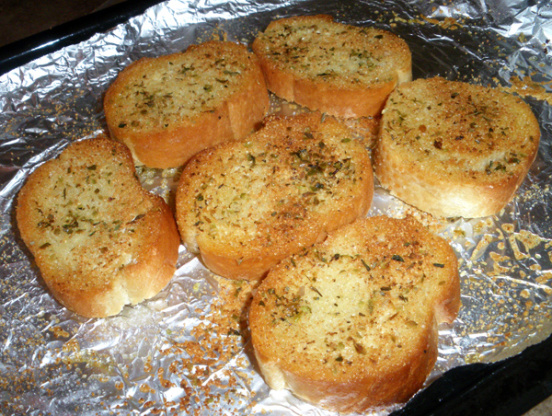 This was published in The Times-Picayune in anticipation of the Creole Tomato Festival this weekend. That is the festival for the tomato variety called Creole. Can't find a Creole tomato? You are missing something good then, mon cherie. The Cerole tomato was made the LA state vegetable (though we all know it is a fruit) in 2003. Why? "cause they are sooo darned tasty! Use any red, robust full-flavored tomato you can get your hands on - it will taste delicious!

Top Review by Bergy
I took some liberties with this recipe - I did not think that there was anything wrong with it as written but I had all the basics and then looked in the cupboard and I thought Wow - I added some sweet onions, Jalapeno spread & Parmesan cheerse - Result 10. We loved them.- Wow it was a GREAT appie served with the traditional Sunday Mart Mart. One of the secrests of why this is so tasty -( I didn't use butter but I used Olive oil "No Oil" spra) is the oregano & garlic on the bread when you toast it. Love the Basil with the tomatoes. I couldn't get Creole Tomatoes but the first from the garden were womderful. Sefinitely a DO again and Again bruschetta
Melt butter in small sauce pan, spoon over sliced bread. Place bread in baking pan sprayed with non stick spray. Sprinkle granulated garlic, salt and oregano over buttered bread. Bake bread in oven at 400° for approximately 10 minutes until toasty.
In mixing bowl, mix tomatoes, garlic, basil, remaining salt, and olive oil. When bread is done, spoon tomato mixture over bread.