Crempog (Welsh Leek and Mushroom Pancakes)
pammyowl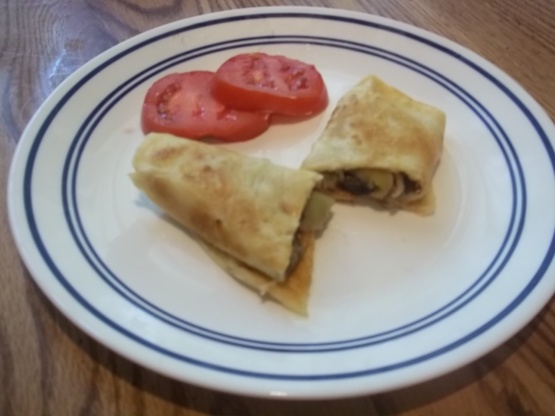 Traditional Celtic recipe from recipesfromwales.com. These sound really good! Posted for ZWT8 Great Britain
Sift the flour and salt together.
Add the egg, and then the milk a little at a time, stirring to make a smooth batter. Allow to sit for 30 minutes.
Lightly oil a hot frying pan and spread a thin layer of batter in the pan. Cook until golden brown and turn over and brown the other side. Keep the cooked pancakes in a warm oven while you cook the rest.
Saute the leeks and mushrooms in the butter until the vegetables are softened, and season with the pepper to taste.
Put a portion of the vegetables in the center of each pancake and roll up.
Serve hot.