Creamy Shrimp, Spinach and Goat Cheese Dip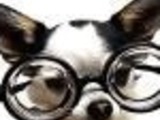 Adapted from a recipe from Firefly Farms, a maker of truly superior artisanal cheeses in Maryland. The cooking time is for thawing the spinach and chilling the dip. You can use reduced fat mayo and you can certainly spice it up some more, but I like the clean fresh taste this has.
Directions
In a food processor, pulse the cilantro, scallions, garlic, and jalapeno until finely chopped.
Add the spinach, mayonnaise, chevre, lime juice, and salt.
Process until smooth.
Add the shrimp and pulse until finely chopped.
Transfer the dip to a bowl; cover and chill in refrigerator until ready to serve.
Most Helpful
I doubled the goat cheese and upped the shrimp to 1 lb. Turned out fabulous! I would make this again!