alligirl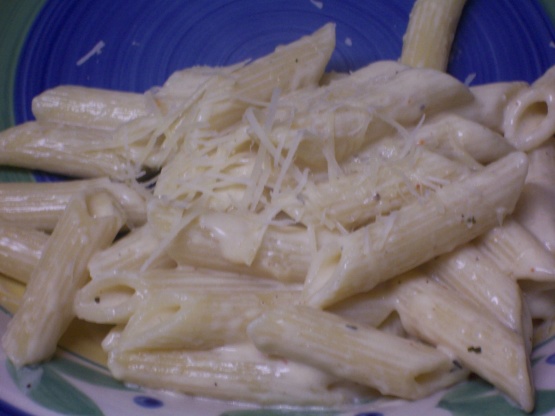 This makes a great side dish to any meal.

I made this recipe exactly as it was printed (why fiddle with a good thing?). I didn't have to alter the portions either. I do feel a little guily though I took full credit for the recipe when my husband was raving about what a good cook I am! Sorry. It was delicious. Thanks.
Cook pasta according to package directions.
Meanwhile, in a small saucepan, melt butter.
Stir in the oil, flour, garlic and seasonings until blended.
Gradually add the half and half, broth and water.
Bring to a boil; cook and stir for 2 minutes or until slightly thickened.
Remove from heat; stir in cheese and sour cream.
Drain pasta and toss with the sauce.