Prep 30 mins
Cook 15 mins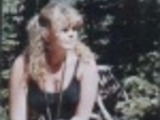 This is my own macaroni salad. I did not get it from my mother or my grandmother and I did not get it out of a book or off the internet. It is not Amish, Cajun, Mexican or any other description of the various macaroni salads that are posted on the internet. It is my own made up salad. It is designed after my own Creamy Potato Salad that I have posted on Recipezaar (with 121 high reviews, thank you very much to those that have tried it). The dressing is mostly the same, but there are a few other ingredients in this salad that is not in my potato salad. I hope some of you will enjoy it as much as you did the other.
Directions
Mix cooled macaroni, celery, onions, bell pepper and green olives together in a large bowl.
In a separate bowl mix together the mayonnaise, mustard, vinegar, pickle relish, sugar, salt, pepper and celery seed, stirring well.
Stir dressing into the macaroni mixture.
Stir in the crumbled bacon.
Serve chilled.
For another variation, omit the green olives, add sliced black olives and a container of grape tomatoes.
For a meal type salad, add diced cooked chicken or tuna fish.
Most Helpful
Sorry I didn't like this, felt it was a bit dry and also had too much celery seed.

I'm not sure if giving this 5 stars is fair because I changed the recipe while I was making it. I didn't use the vinegar or the mustard, and I used celery salt instead of celery seed. I also only used a cup of mayo and then some Half & Half until my dressing was creamy. It was delicious!
Wow! This is really great! I've tried before to make macaroni salad on my own and couldn't get it to taste right. I really think that it came down to the mustard and the vinegar...I would have never thought to put those in the dressing:) A keeper, thank you! **I omit the olives and bacon for potlucks at work--still a hit:)<br/>5.2.10 I make this all the time and found I like Wickles brand relish--it's got a tiny bit of heat to it and great flavor and I've also used half mayo half sour cream on occasion and tricolor rotini.<br/>I love celery seed but it is a bit strong for some people. I sometimes cut the amount in half and run the seeds through a pepper grinder that I use only for the celery seed. Makes it more of a powder and no seeds sticking in your teeth:lol: I don't know this for a fact but I sort of think grinding it helps get the flavor out so you can use less than if you were going to add the whole seeds.