Parsley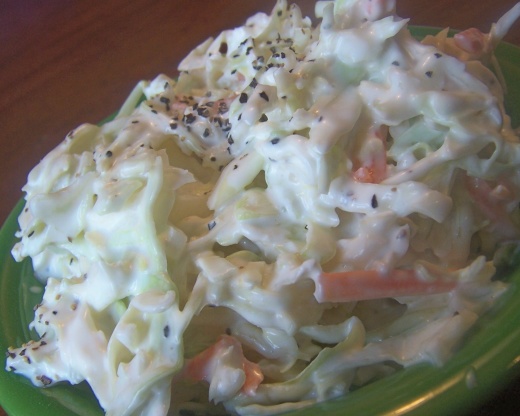 This is wonderful with just about anything. You can substitute light mayo and light sour cream for the regular. I have even used Splenda for the sugar.

I cut the recipe in half since it's just the two of us. This tastes best made the day before. The only change I made was to add a small amount of sweet pickle relish and sometimes I add onion diced very small. DH asks for this all the time, and lucky for him(just kidding), it's easy!!
Stir together first 1o ingredients in a large bowl.
Add coleslaw mix, tossing well to coat.
Cover and chill 1 hour. Serve with a slotted spoon.