Creamy Cajun Shrimp Pasta
Annacia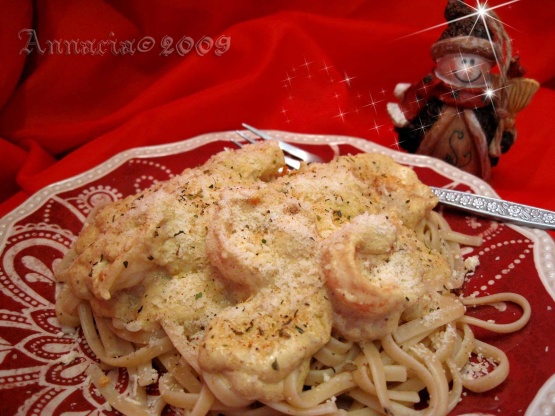 This is a fast and easy dish that does not require whipping cream for the sauce. I made it with skim milk and it turned out just fine. We use a lot a cajun spice so adjust to your tastes.

how great is this recipe! we were wanting something different with our shrimp, spicy, cajun, but still light, and this really did the trick. we used 1 cup fat free half and half, and 1/2 cup milk, as we felt it didn't need to be as creamy. other than that we used a tbsp butter instead of 1/4 cup butter, and used 1 tbsp (we eyed it) of EVOO. It was awesome and we'll definitely make again. thanks!
Bring a large pot of salted water to a boil. Add pasta and cook until al dete; drain.
Meanwhile, melt butter in a large heavy skillet over medium heat. Saute shrimp for 1 minute on each side. Stir in garlic and cook for 1 minute. Remove shrimp from skillet (some shrimp may not be cooked completely) and set aside.
Stir in flour and Cajun seasoning into the butter. Cook, stirring for 2 minutes. Gradually whisk in milk, then cook until thickened. Return shrimp to sauce and cook 1 to 2 minutes more until shrimp is done. Season with salt.
Top pasta with shrimp sauce and sprinkle with Parmesan cheese.