Creamsicle Dessert Mousse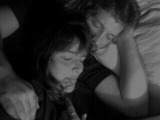 I found this recipe in an old magazine clipping years ago. Does not include 4 hr chill time.
Directions
Microwave the cream cheese for 20-30 seconds and stir (should be very soft and room temperature). Blend with whipped cream by gently folding or stirring. Set aside.
In a seperate bowl, thoroughly mix pudding with the warmed orange drink to dissolve. Let sit for a few minutes, then mix again. Gently fold or stir in the cream cheese mixture a little at a time (it's great to get a swirl like effect).
Cover top of mousse with plastic wrap and chill for at least 4 hours. Scoop into dessert or champagne glasses using a large melon baller and garnish with fresh orange slices on the side of the glasses and top with a mint leaf.
Most Helpful
Really does taste like a creamsiclle!

Very good and easy to make. My son and I made this the other night but enjoyed it last night for dessert. I followed the recipe as written other then I didn't add the optional orange or mint leaves.

I enjoyed this dessert very much. Normally recipes with the word mousse scare me off, but this recipe came together quite easily. Who knew kool-aid could actually taste good?