Parsley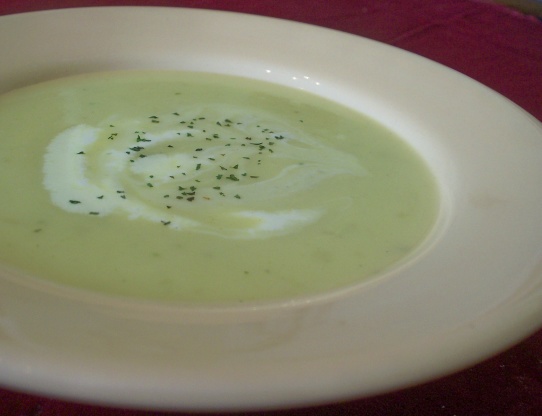 Because I have alot of turnips in the garden( and dont particularly like them ) I turned them into soup, and delicious it is too!! It would be very easy to sub other veggies...i.e parsnips, cauliflower etc in place of the turnips..But try it with the turnips first, you will be amazed at how great this is; could easily be served at a dinner party, garnish with drizzled heavy cream and chopped cilantro.
Saute the onions in the olive oil in a large heavy saucepan until limp ( 5 mins ).
Add the turnips and potatoes to the pan , pour in the chicken stock, add the white pepper and cayenne pepper and season with salt.
Simmer for 1 hour, until all the vegetables are soft.
Let cool slightly.
Puree in a blender ( BE CAREFUL NOT TO BURN YOURSELF ).
Pour pureed soup back into the saucepan and add the heavy cream, warm through and serve, garnishing with drizzled cream and cilantro ( or herb of choice ).