Nic2371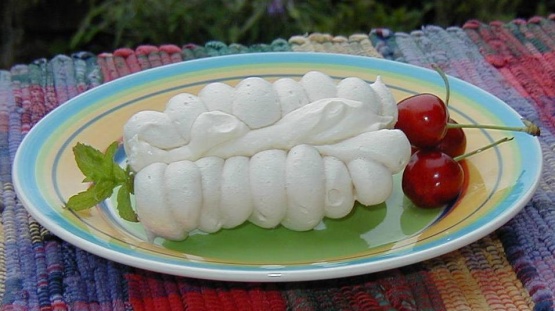 The secret of these melt in the mouth meringues, sandwiched with fresh cream, is to let them 'dry out' rather than bake, in a very slow oven.
2

egg whites

125

g caster sugar (fine)

150

ml double cream (heavy)
Line a couple of baking sheets with parchment or non-stick baking paper.
Whisk the egg whites until stiff, add the sugar, 1 tablespoon at a time, whisking well for about 1 minute after each addition.
Pipe or spoon 10-12 rounds or oblongs of the meringue on to the non-stick paper.
Bake in the oven at 110ºC (225º F) for about 2-3 hours, changing the position of the trays half way through the cooking, don't let them become very brown. Cool on a wire rack.
Whip the fresh cream until stiff and use to sandwich the meringue shells together.