Cream Cheese Sugar Cookies
twissis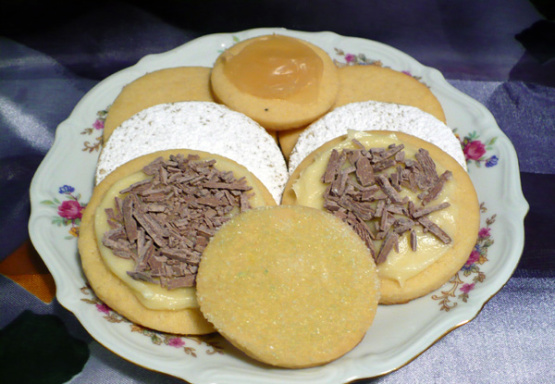 Found this in a magazine from the local newspaper. Put here for safe keeping, haven't tried yet. Please note, yields are approximate.

I will not rate this as I would not like to be responsible for destoying a perfect rating , BUT I have to say this cookie was very bland and dull to me. It was doughy tasting ( and texture as well) even when cooked a little to long and I was very dissapointed.
In a large bowl, combine the sugar, butter, cream cheese, salt, almond and vanilla extracts and egg yolk. Beat until smooth.
Stir in flour, until well blended.
Chill the dough for eight hours or overnight.
Preheat oven to 375 degrees.
On a lightly floured surface, roll out dough, one third at a time, to 1/8" thickness.
Cut into shapes with lightly floured cookie cutter.
Place 1" apart on ungreased cookie sheets.
Bake for 7 - 10 minutes.
Cool and decorate as desired.