Cream Cheese Shrimp Cocktail Dip
flower7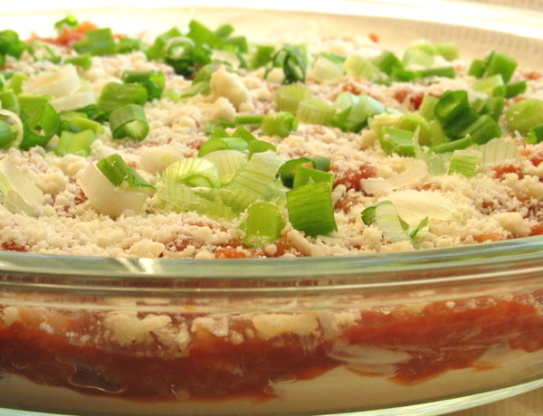 Found this in Kraft Foods Magazine and sounds easy great for when companies coming. Once I pick up all the ingredients I plan on making it as a dip that's just a little different. Also suggested a substitute of 1 8oz package of chopped crabmeat for the shrimp. Will serve with crackers. Edited to change amount of shrimp to 3/4 pound based on flowers post. Thanks flower for the information.

This recipe is great with crabmeat instead of shrimp. I use two cans of crabmeat, drained and rinsed, then mix it with the cream cheese and re-shape it into a block. Make this ahead and let it refrigerate for a couple of hours, then pour your favorite cocktail sauce over the block so it pools on the plate.Serve with mild-flavored crackers. I've never made it with parmesan cheese, but plan to next time.
Spread cream cheese onto bottom of 9-inch pie plate or shallow bowl.
Toss shrimp with cocktail sauce.
Spoon over cream cheese.
Sprinkle with Parmesan cheese and onions.