Cream and Cheddar Cheese Ball
Diana 2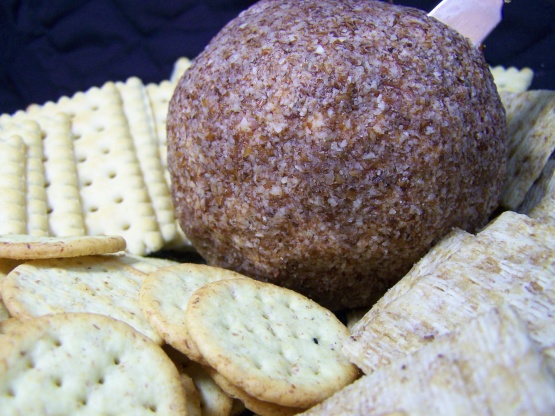 Very tasty, and quick to prepare, with a minimum of ingredients. McLaren's Imperial Cheese (red container, black lid) is I believe a Canadian product from the Kraft family. It's described as a "Sharp Cold Pack Cheddar". If this particular brand is not available to you, I would think any sharp cheddar would work equally as well. Best made the day before serving. Cooking time indicates minimum chilling time.
Allow cheeses to sit at room temperature for an hour to make mixing easier.
Blend together the cheeses and sour cream.
Stir in the onion, and celery.
Form into a ball, and if desired roll in pecans.
Wrap in plastic and chill well before serving.