Cranberry Sweet and Sour Chicken
Prep 10 mins
Cook 10 mins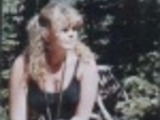 Quick and easy meal when your in a hurry. I know the idea of cranberries and BBQ sauce together does not sound very good but these 2 flavors really do compliment each other in this recipe. I have also used pork when making this dish.
Directions
Combine pineapple liquid and cornstarch.
Stir in sauces and set aside.
Heat oil in a large fry pan over high heat.
Add chicken, salt, and pepper.
Stir-fry until no longer pink.
Add peppers and pineapple tidbits.
stir fry 2 minutes longer.
Stir the cornstarch mixture and add to chicken.
Cook and stir constantly, over med heat until thickened.
Server over rice or chow mien noodles.
Most Helpful
Delicious!! I made it for the second time tonight due a request from hubby. We both love it and the recipe makes enough for hubby to re-heat the next day for lunch. Very tasty and a real nice change from your regular sweet and sour. Thanks for the keeper.

This was a pretty good version of sweet and sour, especially given the ease of preparation. I increased the cranberry sauce, using almost an entire can. Otherwise made as directed.
This was definately a quick and easy recipe. I had everything but the green peppers on hand. I wanted to try a different Sweet and Sour Chicken recipe and this one was different. The family all liked this well enough. I may make it again. But it just seemed to be missing something to me. Not quite sure. It seemed to still have a bit of a barbeque sauce taste and smell to it. Maybe next time i'll try to increase the cranberry sauce and maybe lessen the barbeque sauce. But still...in a pinch, this was a good recipe. I gave 4 stars instead of 5 just because it wasn't "excellent" in my opinion. But again, my family did enjoy this. We ate it over white rice and served some teryiakki noodles on the side.