Cranberry-Apple-Sweet Potato Packet
Kitty Z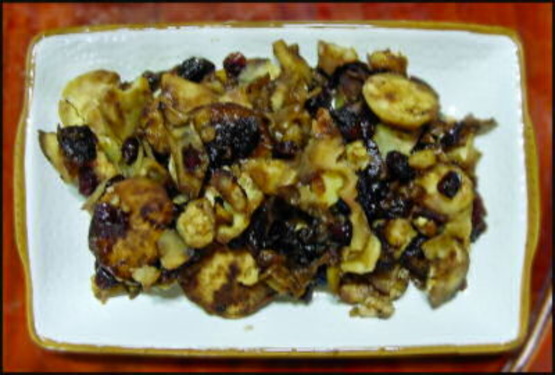 I haven't prepared this yet but wanted to be sure to save. Sounds delicious!
Preheat oven to 450 or a grill to medium high.
Center sweet potatoes, apple slices and cranberries on 18x24-inch sheet of heavy-duty aluminum foil. Sprinkle with brown sugar. Combine melted butter or margarine and cinnamon and drizzle over brown sugar.
Bring up sides of foil. Double-fold the top and ends of foil to make a large foil package, leaving room for heat to circulate inside.
Bake 25 to 30 minutes on cookie sheet in oven or place on covered grill 20 to 25 minutes until potatoes are tender.