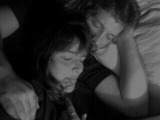 These crab cakes are baked, not fried which make them healthier. Kids love to help make this recipe. Serve it on hamburger buns with a slice of American cheese, lettuce and some Crabby Patty (tartar) Sauce! I named these special for my grandson. Does not include four hours chill time.
Directions
Spray baking sheet with cooking spray. In a medium bowl, mix first 8 ingredients. Gently fold in the crab meat (if using canned, you can use the lid by pressing into the can to squeeze out the liquid to get it well drained). Season with salt and pepper.
Chill at least 4 hours in the fridge.
Preheat the oven to 400°F.
Make four patties and coat in bread crumbs. Place on baking sheet sprayed with non-stick cooking spray (or use parchment paper.
Bake 10 minutes, turn, and bake an additional 10 minutes.
ASSEMBLY: Heat the buns in the microwave for about 15 seconds. Place a slice of cheese on the bottom of each bun. Top with a small piece of lettuce, then a crabby patty. Squeeze a splash of fresh lemon juice over patties. Spread some tartar sauce on the tops of the buns and place over sandwiches.