Cornmeal Molasses Crumb Muffins
BB2011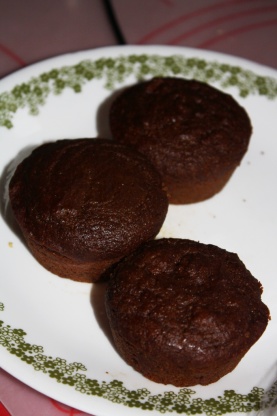 From "Ken Haedrich's Country Baking". These were amazing! Makes 12 regular muffins or 6 big ones. I used entirely whole wheat flour and had great results.
Preheat the oven to 400* and butter 12 muffin cups. To make the muffin batter, stir the flours, cornmeal, baking powder, salt and spices together in a large mixing bowl. In a separate bowl, beat egg lightly, then whisk in the milk, oil and molasses. Set aside.
Make the crumb topping by combining the crumb ingredients in a mixing bowl and then rubbing them between your fingers until you have large, damp crumbs.
Make a well in the dry ingredients, add the liquids, and stir with a few deft strokes, just to blend. Divide the batter evenly among the muffin cups. Sprinkle some of the crumb topping on each muffin and bake 18 to 20 minutes.
When the muffins are done, the topping should be browned lightly and the muffins themselves slightly springy to the touch. Cool the muffins on a rack in the pan for 5 minutes, after which they should lift right out. Serve them hot, storing leftovers in a sealed plastic bag for up to 2 days. To reheat, wrap in foil and place in a hot oven for 5 minutes.