Cornbread Souffle - Simple
Bev I Am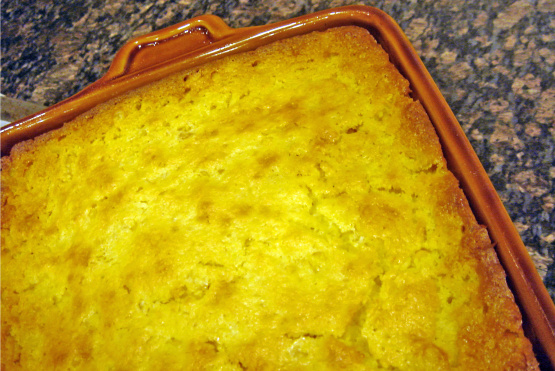 The best thing about this recipe is that it is quick and yummy. I have had many people request this recipe after they have tried it.

A coworker made this for a Thanksgiving potluck and it was my favorite dish in the spread. The only difference is that she adds shredded Swiss cheese on top and bakes it for 30-45 minutes. I ended up making this for our family Thanksgiving dinner and it was wonderful. Stuffing is one of my favorite Thanksgiving dishes, but this cornbread soufflé can easily replace it!
Drain whole kernel corn, mix all ingredients together. Pour into greased baking dish.
Bake at 375 for 1 hour.