Coffee Shop Cornbread Muffins
Bev I Am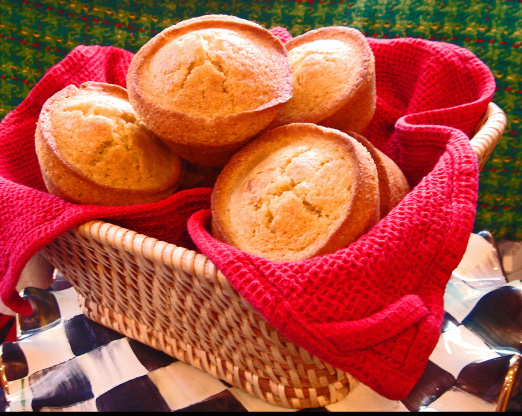 Delicious both at breakfast or as part of the breads served at a holiday meal. Especially nice at Thanksgiving or Christmas served alongside the turkey or ham.

Wowsers. That's my son's review. These are really delicious. Moist, a little sweet, very good. Thanks for sharing.
In a bowl, stir together corn meal, flour, sugar, baking soda, salt and brown sugar.
In a second bowl, whisk egg with buttermilk (or sour milk) and oil.
Add liquid ingredients to dry ingredients all at once, stirring just until blended.
Spoon into well greased muffin pans, filling about ¾ full.
Bake in a preheated 425°F oven for 20 minutes or until a golden brown.
Enjoy warm, cooled to room temperature or split and toasted.