Bev I Am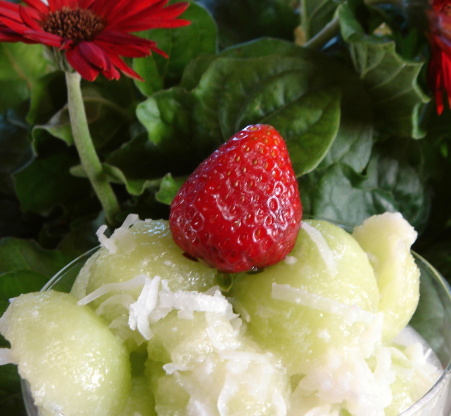 A simple to do, but very impressive dessert.

I just loved this recipe: fresh, not overly sweet, and almost sultry. Terrific!
In bowl, mix milk, sugar and lime juice.
Stir well.
Chill until ready to use.
Place melon in lg bowl.
Add coconut and stir gently to combine.
Add coconut milk mixture and toss to coat.