sabrina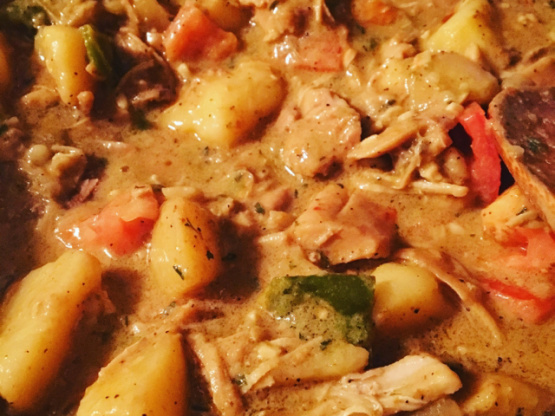 Somebody sent this recipe out over a recipe listserv. It's delicious and very easy to make.
Quick, simple, very tasty. I used the halves of a cooked acorn squash as bowls for this. Magnificent!
Combine the curry powder and salt in a bowl, add the chicken and toss to coat.
Heat the oil in a non-stick pan, over medium high, add the garlic, ginger, and onion.
Cook, stirring for 1 minute, then add the chicken and sear for 2 to 3 minutes per side, until browned.
Add the coconut milk and lime juice, reduce heat to medium, and cook stirring occasionally, about 15 minutes.