Suzie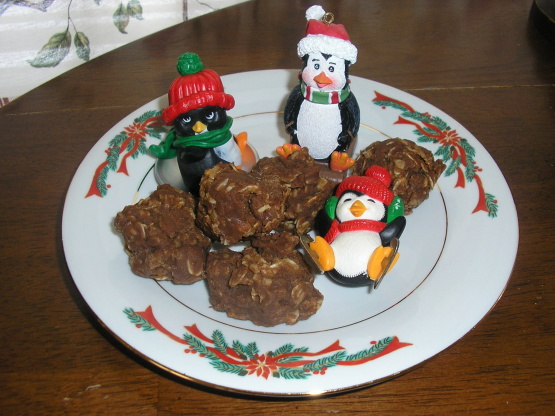 This is not a cookie---not candy. Somewhere in between. But I'll bet you can't eat just one!

These are wonderful!! Very easy to make. I made a batch and they went so fast, my 12 year old son made another batch. We just couldn't stop eating them! This is a wonderful PMS helper.
In large pan bring first 4 ingredients to a boil.
Boil for 1 minute.
Remove from heat.
Add remaining ingredients and mix well.
Drop by tablespoonfuls on waxed paper to set--they are not baked.