Classic Cottage Breakfast
Ms B.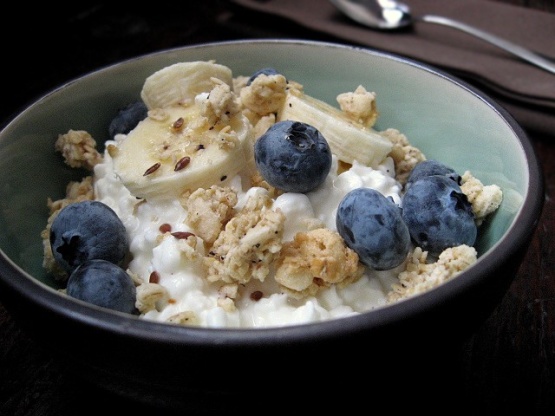 This is a healthy snack, or breafast meal. Very easy to make and good to enjoy. I feel it's especially pleasing during hot summer days when you don't want to make breakfast on the stove.
SPOON cottage cheese into small serving bowl (if so desired squirt a little honey and mix well); sprinkle with granola.
TOP with bananas and berries.
Special Extra
The beauty of this dish is that you can cut up virtually any fruit you have on hand to serve with the cottage cheese. For extra flavor and crunch, try sprinkling with your favorite Cereal. (My favorite ceral is POST Cranberry Crunch).