Annacia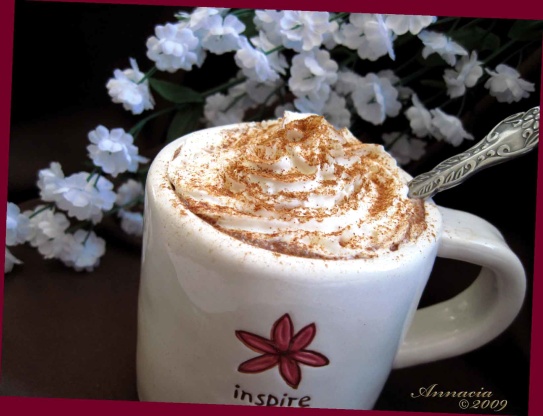 Starbucks has a similar latte that I just had to make at home. So comforting on a cold night.
56.69-85.04

g espresso, freshly steamed

354.88

ml milk

4.92

ml cinnamon, ground

4.92

ml brown sugar

4.92

ml white sugar

29.58

ml chocolate syrup
whipped cream, for topping
Evenly distribute chocolate between two coffee mugs. I like to be very generous.
Steam milk, cinnamon and sugars until temp reaches between 150-160 degrees.
Pour evenly into mugs.
Steam espresso and pour about an ounce (or more if you like) into each mug.
Stir and top with whipped cream.
Garnish with cinnamon sugar if desired.