Beautifully fresh tasting. That is if your cilantro is perfect. Please like cilantro if you are going to rate this. Modified from a recipe on http://desertcandy.blogspot.com.
Directions
Combine sour cream or Balkan yogurt, fresh lime juice, brown sugar, sea salt and freshly ground black pepper in the bottom of your serving bowl. Add cabbage, onion, and cilantro and toss to coat.
Enjoy the freshness!
Reviews
Most Helpful
We loved this light and crisp coleslaw. I made it a few hours in advance so the flavors could set. I used a napa cabbage and 1/4 of a red onion for a little color. This salad is really pretty. Served with Bean Burrito Casserole for a great dinner. [Made for the Best of 2011 Tag Game]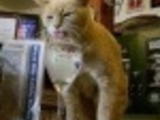 I made this just by the recipe and was very pleased with the salad. I had very fresh cilantro and squeezed the lime right into the mix. It was wonderful served with Simple Veggie Burgers and Cheddar and Jalapeno Biscuits. I'll happily make this again. :D

Just perfect: the amount of yogurt (Oregon-made Nancy's whole milk yogurt) wasn't excessive, the fresh cilantro, red onion for color. For best flavor, prepare the coleslaw early in the day. I added a very small amount of half and half-about 1/2 tablespoon to the dressing. Sprinkle of cracked black pepper. Used cabbage from our CSA box. Thank you! Reviewed for Veg Tag/July.