twissis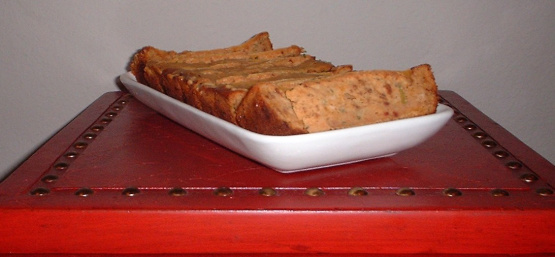 Another great rustic bread thats great with cheeses, salad, and beer.
Having never purchased or even eaten chorizo, when Twissis & I were planning our cooking marathon & she chose this recipe, I was unsure. But bowing to her wisdom, I ferreted out the ingredients & turned her loose in my kitchen. What a delightful surprise! I loved it! Thanks for sharing your recipe & thx to MP for making it! (P.S. It's tastebud tingling when served with Smoky Chipotle Butter )
Pre heat oven to 375 degrees.
In a medium heavy skillet cook chorizo until done and slightly crisp.
Drain thoroughly.
In a large bowl stir together flour, cheese, onion, sugar, baking powder, cumin and baking soda.
In another large bowl beat cream cheese until smooth.
Stin in milk.
Add eggs one at a time beating well after each addition.
Stir in melted butter and chorizo.
Slowly add the flour mixture until just moist.
Spoon into a greased cast iron skillet.
Bake for about 50 minutes.
Tap the top of bread, and if it sounds hollow it's done.
Top with cheese and bake for another 5-7 minutes.
Remove and cool for 10 minutes.
Turn out onto a rack and cool at least another 15 minutes before slicing.