Marlene.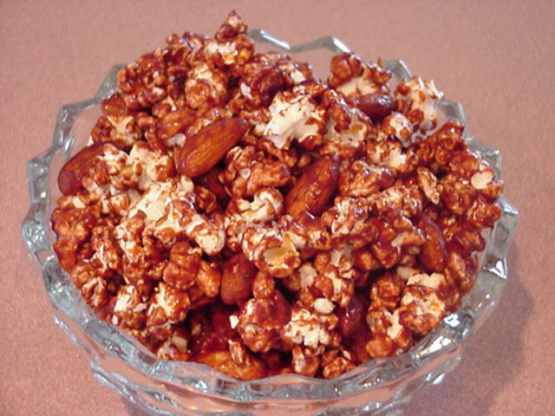 From my sister ... Delicious! I highly doubt it will last the entire 2 weeks that it will keep for ;) This is a great gift to make at Christmas time and to put into a decorative tin!
Combine popcorn and nuts in a greased (pam) roasting pan.
Mix together morsels, corn syrup and butter in sauce pan.
Cook over medium heat, stirring constantly until mixture boils.
Pour over popcorn.
Toss to coat.
Bake at 300*, stirring several times, approximately 30-40 minutes.
Cool slightly in pan,then remove completely from pan and place on wax paper to finish cooling.
Store in an airtight container for up to 2 weeks.