Chipotle's Mexican Grill Spicy Guacamole
megs_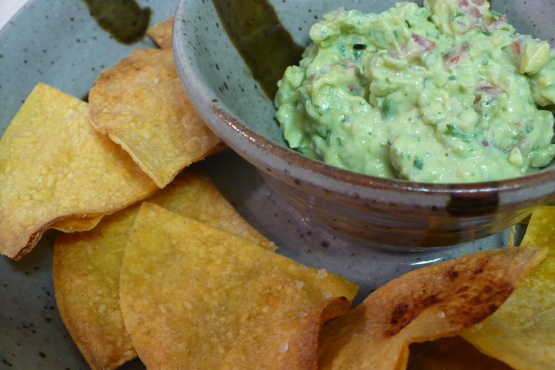 This is my favorite Guac of all times! It is inhaled when I make it!

Same recipe that I have for guacamole, except yours was missing tomatoes, which I personally thinks adds more freshness to the flavor. Also, a hint that I use to keep the guacamole from turning brown, don't throw away the avocado pits.. Put them in the bottom of your container or bowl before you serve or store your guac.
Using fork, mash avocado with lime juice in small bowl.
Add cilantro, onion, garlic, serrano chilies and salt; stir to combine.
Chill until ready to serve.
Serve with Tortilla Chips.