Before you know it, the cool weather will be upon us and crock pot recipes may be what you're looking for! Here's a recipe that has an Oriental twist! Give it a go!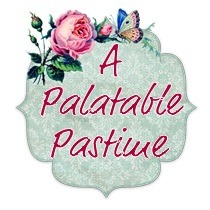 These ribs tasted just fine! I followed the recipe just as stated in steps 1-5 and I think the flavor was just perfect. I would'nt add any liquid to the crock as these ribs produce plenty of liquid on their own. I also loved how easy this was to get in the crockpot, not a bit of fuss at all- just stir up a bowl of sauce and basically pour it over the ribs. Easy, easy, easy!!! Thanks for posting!
Combine soy sauce, marmalade, ketchup, and garlic.
Brush on both sides of ribs.
Place in crock pot.
Pour remaining sauce over all.
Cover and cook on low for 8-10 hours.
Note: After receiving a review that the flavor may be too intense, may I make this suggestion: for a milder flavor, reduce the amount of soy sauce, and add another liquid of your choice...like orange juice, water, etc.