Chilled Spicy Seafood Sauce
Sara 76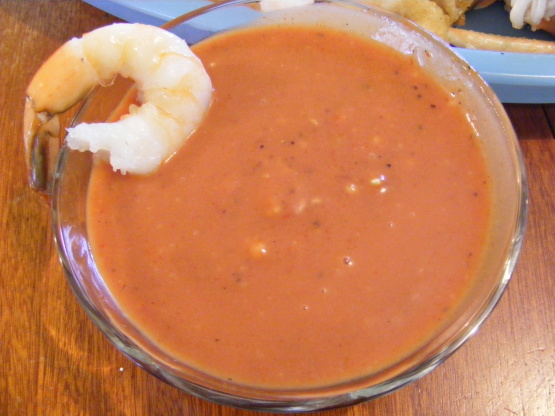 Serve this chilled sauce with fried seafood of your choice ...great for those summer patio parties !

Top Review by Zilly
I had grilled up some shrimp and wanted a dipping sauce to go with them. I found this and whipped it up quickly. It was exactly the kind of thing I wanted and my wife loved it. As a bonus to the quick factor for this, if you have all the ingredients in the fridge then it'll be pretty chilled already when you put them together. Probably tastes better with some time but for us it was just fine thrown together and put on the table.
Whisk together all ingredients.
Refrigerate until needed.