Bergy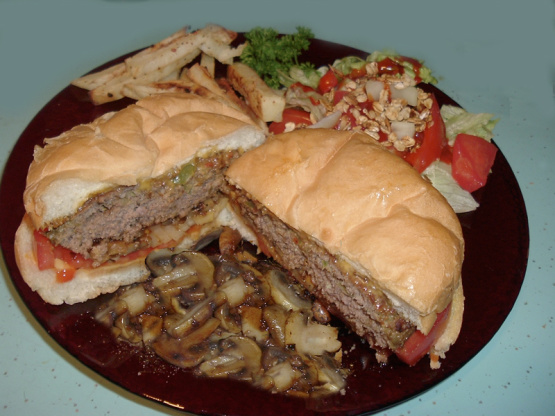 Chili burgers without the chili mess. Enough said!

This burger was really a 5 star for taste, wonderful flavour!! but I had a bad time trying to keep them together, and once on the hamburger bun they did fall apart. I will try them again because of the flavours but may add an egg to bind them. Thanks for posting we did enjoy them, messy but good!!!
Combine all ingredients together well.
Shape into 4 patties.
Grill like hamburgers over medium to hot coals (or in skillet on stovetop) to your desired doneness usually about 8-10 minutes turning once.
Serve hot on buns with extra chili sauce, cheese and onion as toppings.