Chilean Pebre - Cilantro Salsa
awalde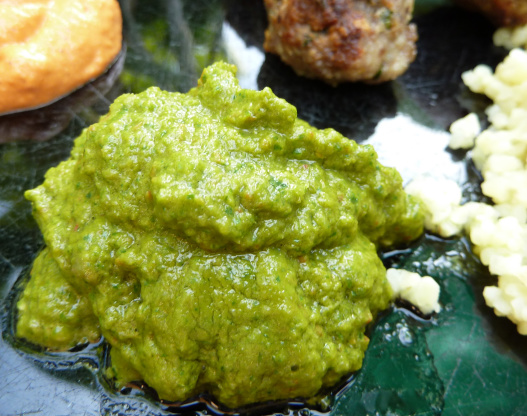 This salsa is similar to the Chimichurri from Argentina and can be used as a condiment or as a marinade for steak. The recipe is from Canadian Living. This recipe will cover BOTH as a marinade for 1 - 1 1/2 lbs of steak and as a salsa served with the steak
In food processor pulse together onions, coriander, parsley, jalapeno peppers and water until finely chopped.
Scrape into bowl. Stir in oil, vinegar, garlic and salt.
If using for a marinade - half of the Pebre can be used for 1 - 1 1/2 lbs of steak - spread over meat and let marinate for up to 24 hours.
The tomatoes should be added to the remaining Pebre if you are using the Pebre as a salsa.