Chickpea Fritters With Hot Pepper Mayonnaise
Prep 30 mins
Cook 16 mins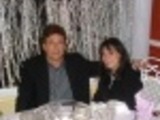 From "Carribbean Carnival", Good Food Magazine, February 1987. These fritters can be served hot or at room temperature. A lighter oil will have a more neutral taste. Peanut oil or extra-virgin olive oil might overpower the mayonnaise.
Directions
Make mayonnaise: Process egg, mustard, and salt in food processor or blender until mixed. With machine running, add oil in thin, steady stream and process until emulsified. Transfer mayonnaise to small bowl and stir in remaining ingredients. Refrigerate covered until ready to serve.
Make fritters: Process chick-peas, onion, flour, eggs, garlic, red pepper sauce, salt, and pepper in food processor or blender just until slightly chunky, 5-6 pulses. Transfer to mixing bowl and stir in scallions and parsley.
If serving fritters hot, heat oven to 250 degrees.
Heat oil in large nonstick skillet over medium-high heat until small drop of batter makes lively sizzle. Drop batter by 1/2 tablespoonfuls into oil and flatten slightly with spatula. Fry until bottom is brown, 1-2 minutes, then turn and brown second side. Transfer fritters to paper towels to drain. Keep warm in oven or let cool to room temperature. Repeat with remaining batter.
Serve with pepper mayonnaise.
Reviews
Most Helpful
DD and I really enjoyed these little fritters for dinner last night. The mayo sauce was a nice embellishment. I was afraid they might be too spicy for our tastes but they were fine. Made for Soup-A-Stars ZWT9

Absolutely loved these chickpea fritters. The mayo was very good and was not too "hot" despite the jalapeno. Next time I might add some cumin to the fritters to add a little more seasoning. We served these fritters with an arugala and tomato salad. Thanks for the post. Made this dish for the Chickpea Tag, May, 2011.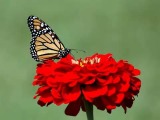 This is a nice, simple appetizer with good interesting flavors. It could be doubled easily. The prepared mayonnaise can have a second life in sandwiches as well.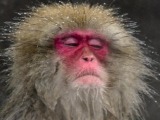 Holiday Central >