Chickpea Curry(Gluten Free)
Jubes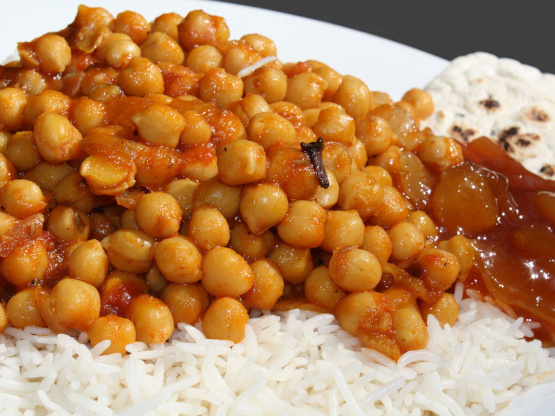 This is a popular dish in India,and can be eaten on its own,with rice or flat bread.The chickpeas have to be soaked in water overnight(with a pinch of baking soda).and then DRAINED. If chickpeas are cooked in a Pressure Cooker it takes 20 minutes or an hour if cooked in a ordinary pot.The recipe is from a cookbook I had many years ago,but still popular in our house.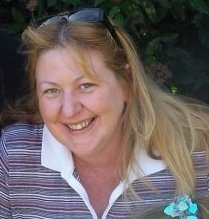 Top Review by Jubes
Reviewed for Pick-a-chef October 2011- Good clear instructions and easy to cook. I enjoyed this dish but found it to be very. very mild.....which surprised me a little. I think that next time I'll add more spices to give extra flavour and a little heat. Served with soem flatbread and mango chutney. Updating my review to add that the leftovers I reheated did seem to have a much more developed flavour. I served this dish as a main meal with rice- I think it would be better served as a portion of a meal or as part of an Indian style banquet. Photo also to be posted
Soak chickpeas overnight,(then drain).
place chickpeas in pressure cooker or ordinary pot and just, cover the chickpeas with water.
add half chopped onions,cardamoms,cloves,bay leaves,peppercorns,cumin seeds and salt and bring to a boil.(pressure cooker cook 20 minutes or ordinary pot 1 hour).
in a separate pot fry the other half of onions in oil till brown then add the garlic and ginger and saute for 10 minutes.
add the turmeric,garam masala,coriander powder ,pepper and mango powder and stir well.
after 2 minutes add tomatoes and saute for 5 minutes.
add the pot of chickpeas (and the water) stir and cook till tender
add salt to taste.