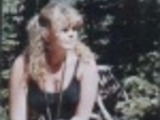 This is an old standby. The optional cheese gives it a nice creamy flavor.
Make and share this Chicken Noodle Soup recipe from Food.com.
Directions
Boil chicken, onions, garlic and bay leaf in broth or water until chicken can be pulled away from the bones; I prefer broth for a richer taste.
Remove chicken and cool until you can handle it.
Add the celery and carrots to the broth.
Cut cooled chicken into bite size pieces.
Return chicken to the broth.
Simmer until veggies are almost tender.
Add pasta to the chicken and veggies.
Simmer until pasta and veggies are cooked.
Add salt and pepper to taste.
Sprinkle cheese on top if desired and stir.
Reviews
Most Helpful
This turned out good..all of my broth/water mix cooked off during the simmer phase, so I will likely go purchase more broth to add in (b/c it's one of my favorite parts of eating chicken noodle soup). Like one of the other comments below, I also used boneless chicken breasts, which I first baked and then chopped up to include into the pot.
Made it for my honey who is not feeling well. He loved it. The kids loved it as well. Will make again. Super easy.
Simply delicious! I was able to skip a step as I only had boneless chicken breasts on hand. I also used homemade chicken broth and substituted Parmesan-Reggiano since it was all I had available. Quick to make and really satisfying. My ultra-picky 9yo couldn't get enough. Thanks for a family pleasing recipe that I can get on the table in no time.