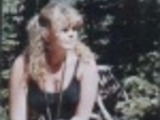 This is an old standby. The optional cheese gives it a nice creamy flavor.
Directions
Boil chicken, onions, garlic and bay leaf in broth or water until chicken can be pulled away from the bones; I prefer broth for a richer taste.
Remove chicken and cool until you can handle it.
Add the celery and carrots to the broth.
Cut cooled chicken into bite size pieces.
Return chicken to the broth.
Simmer until veggies are almost tender.
Add pasta to the chicken and veggies.
Simmer until pasta and veggies are cooked.
Add salt and pepper to taste.
Sprinkle cheese on top if desired and stir.
Reviews
Most Helpful
This is delicious! I had the same issue others mentioned with the broth cooking down by the time the noodles were the right texture, but I still loved it. I used pre-cooked boneless chicken breasts from Trader Joe's, but I'd like to try it next time with those on the bone to see if it adds flavor. I used brown rice noodles due to the fact I am gluten-free, but I made it for a friend who was sick, and he loved it. The best part was freezing the leftovers so I would be able to have some homemade soup ready for me to eat next time I am sick.
This turned out good..all of my broth/water mix cooked off during the simmer phase, so I will likely go purchase more broth to add in (b/c it's one of my favorite parts of eating chicken noodle soup). Like one of the other comments below, I also used boneless chicken breasts, which I first baked and then chopped up to include into the pot.
Made it for my honey who is not feeling well. He loved it. The kids loved it as well. Will make again. Super easy.