A quick chicken recipe, serve with plain white rice and steamed baby carrots.
Directions
Arrange chicken parts in a casserole dish.
In a small bowl combine the ketchup, water, sugar and soup mix.
Mix together well.
Spoon over chicken, making sure the sauce is on every piece.
Bake covered at 350F for one hour.
Most Helpful
I was pretty skeptical about the soup mix and reduced it down to somewhere between 1/2 and 3/4, I just eyeballed it. I knew as soon as I dumped it I should have run my rolling pin across it a couple of times because I don't like all those little chunky onions. Aside from that, I was super surprised to find that I liked it so much and DH enjoyed it very much as well. It was sweet, tangy, sticky and very flavorful. I did reduce the cooking time though. I always cook my thighs at 350 for 30 minutes then turn the oven off and let them rest in there for another 15-20. They come out perfect every single time. This is a keeper and a new favorite Go-To when I need something, well, in a hurry. :) Thanks for posting!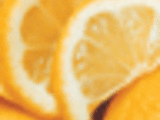 We enjoyed this very much and I will definitely make this again. Very easy dish to put together. I used 1 Pk. soup mix and doubled everything else. We like a lot of sauce. I served this with rice and a salad. Thanks for the yummy recipe Graybert. Rita

I used to make this often when my daughter was wee. The other day, the husband asked if would make it and Id forgotten the recipe, so thank you for providing. I have mixed this up before, using chili sauce instead of ketchup, a few good dashes of cayenne, splash of Worchestershire for a bit of depth of flavor and voila, a little twist on an old classic! Its great the way it is, but a very versatile recipe, so dare to play! Thanx again, from Canada!