Prep 30 mins
Cook 30 mins

This recipe was developed for the RSC Contest #13! Marinating time is 1 1/2 - 2 hours and is not included in cook time, so please plan ahead. Despite the long list of ingredients, this recipe comes together fairly quickly. I hope you enjoy!
Directions
Between sheets of plastic, pound the chicken breasts into uniform thickness (about 1/2 inch).
Mix all marinade ingredients together (soy sauce through crushed red pepper).
Place marinade in a large ziploc bag and add chicken breasts. Marinate for 1 1/2 - 2 hours.
While the chicken is marinating. Mix all slaw ingredients together and let sit in fridge.
When chicken is done marinating, heat grill to medium heat.
In a large fry pan, heat the 2 tbsp of oil over medium high heat. Add onion, peppers, and Mrs.Dash. Stirring often, cook until desired tenderness is achieved. I like my peppers and onions very soft, so I cooked mine for about 20 minutes.
Grill chicken breasts until cooked through, about 10 - 12 minutes. Remove from heat and cut into thin slices, about 1/4 inch thick.
Wet two paper towels and squeeze out excess water until just damp. Place one of the paper towels on a plate, put the tortillas on top, and then add the second paper towel on top of that. Heat in microwave for 20-30 seconds.
To make fajitas: Take one tortilla, place some of the chicken in the middle of the tortilla. Top the chicken with the peppers and onions, sprinkle with cheddar cheese and then add the broccoli slaw mixture. Add any additional toppings you would like. Fold the tortilla over and enjoy!
Reviews
Most Helpful
What a great tasting fajita; love the way it all comes together; it was a hit in our house...full of flavour. Thanks for posting: I made it for ZWT5. Rita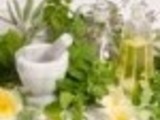 This was very good! The chicken came out super tender and moist with great flavor. The only reason I'm giving this four stars instead of 5 is because I felt the broccoli slaw could have used more flavor for us. Good luck!
This was the best recipe my family tried for the contest. We loved the marinade--the taste was spot on! I also liked the broccoli slaw--tasty! Very good job. Taste 5 stars, use of ingredients 5 stars, creativity 4 stars.