Chicken Cheddar & Garlic Biscuits!
Nimz1466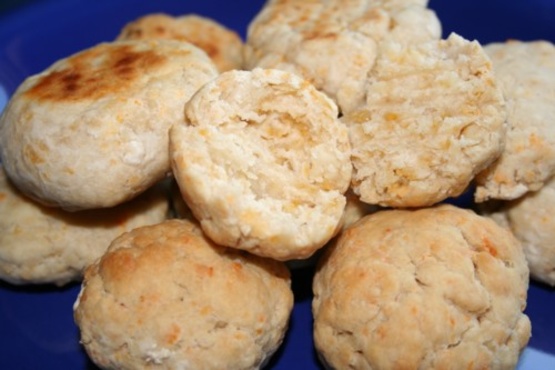 This is such a simple, fast, small, affordable recipe--great for parties or a snack!
Heat oven to 450°F.
Mix together flour or biscuit mix, cheese and the broth.
Form into softened dough.
Drop dough by large spoonfuls upon ungreased baking sheets.
Bake 10 minutes or until golden.
Serve warm, enjoy!