Prep 45 mins
Cook 35 mins

Fragrant toasted spices, olives and preserved lemons make this Moroccan-style chicken a dish to be savoured. Time doesn't include marinating.
Directions
Dry-fry (temper) the cumin and coriander seeds for 30-60 seconds in a small frying pan over medium heat.
Once the seeds smell toasty and begin to brown, immediately remove from the heat. Then pound them together using a pestle and mortar.
Put the onion, garlic and chopped herbs in a food processor along with the toasted spices, ginger and paprika. Blitz until the mixture looks reasonably smooth.
Scrape the mixture into a bowl and add the chopped olives and preserved lemon.
Stir in a bit of olive oil to slacken the mixture further to a paste. Season to taste with cayenne, salt and pepper.
Slash the chicken in several places to allow the flavours to penetrate.
Slap the paste all over the chicken, pressing it into the slashes. Cover with plastic wrap and leave in the fridge for at least 2 hours, but overnight if you can.
Remove the chicken from the fridge and leave to stand for about 30 minutes to allow it to come back to room temperature before cooking.
Preheat the oven to 400°F
Place the chicken in a roasting pan and roast for 30-35 minutes, or until the juices run clear when the meat is pierced to the centre with a fork.
To make the yoghurt sauce, slacken the yoghurt with the milk, then stir in the remaining ingredients.
Most Helpful
I made this with chicken breasts. There is a lot of marinade paste, you could easily halve or quarter it. Although we like all the ingredients, we didn't love it like we thought we would.

I loved the spice mix in this. And I also loved the coolness of the yogurt sauce and the way it complemented the chicken. I used chicken breast and marinated it for several hours. Just lovely!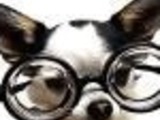 What a fabulous chicken recipe! The Spice Paste came together very quickly and easily and I marinated the chicken overnight. Pungent and fragrant, but certainly not overwhelming. I didn't make the yoghurt sauce, which I assume is eaten with the chicken once cooked. Served with Recipe #228680.