Chicken and Peppers from Epirus
Prep 20 mins
Cook 1 hr 30 mins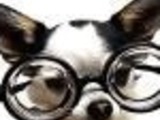 This recipe, Pikantiko Kotopoulo me Piperes, is adapted from "The Glorious Foods of Greece." I make it with chicken breasts, skinless but on the bone. You can use a cut up chicken, thighs, or what ever you like and you can adjust the heat and the garlic to your taste. The butter (in Epirus it would be sheep's milk butter) and the spices give this a wonderful flavor and wait till you smell your kitchen when it's cooking. If you must, you can substitute olive oil for some or all of the butter, but a whole layer of flavor will be lost.
Directions
Heat 3 tablespoons of butter in a large, heavy pot or Dutch oven over medium-high heat.
Sear the chicken pieces in batches until lightly browned on all sides (7 to 8 minutes) and reserve.
Add another tablespoon or so of butter (enough to comfortably sauté) and cook the onions, garlic and bell pepper, stirring, over medium heat until softened (about five minutes).
Return chicken and any accumulated juices to the pot and season to taste with salt and pepper.
Stir in the spices, hot pepper(s) and tomatoes.
Add enough water to barely cover chicken .
Cover the pot, reduce heat to low, and simmer till chicken is very tender and the sauce is thick (about one and a half hours).
Swirl in the last bit of butter and serve hot with lots of bread to soak up the sauce.
Most Helpful
Unique chicken dish with cinnamon, cloves, allspice. The delicious aromas linger in the kitchen long after the chicken is gone. I once was lucky enough to have similar dish in the island of Siros, Greece. It had slight sweetnes to it, so I also added 1-2 tablespoons sugar. I also added splash of wine, not water, to get just a bit of tangynes. Excuisite!
A very tasty recipe. I really enjoyed cooking it and eating it! But I must confess that I didn't use sheep's milk butter but oilve oil. I'm not fond of this butter in foods, I only use it on desserts. But yes it has an unique smell. Also I used only one dlove of garlic but next time I'll go for the hole amount!Thanks Kate for this glorious recipe!

This was a fabulous dish. I used boneless chicken breasts, drained canned diced tomatoes and dried red pepper flakes, along with the rest of the ingredients as listed. The spice flavors come through, but are not overpowering. The pepper offers just the slightest bit of heat, but enough to let you know it's there. My juices really didn't thicken, but I guess that depends on how much water added, what type of chicken, etc. We had this with mashed potatoes and peas. The sauce was wonderful over the potatoes. Thanks for sharing this...it was a lovely change of pace.