Chicken Alfredo in Slow Cooker
Sageca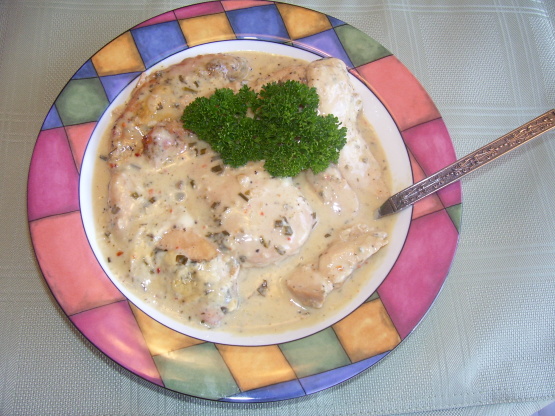 This is my version of a cheater's Chicken Alfredo.It is so good and has much less butter than the real thing.Don't tell anyone your secret and they will never know.Enjoy! I use Homemade Cream of Style Soup Mix - Substitute intead of soup.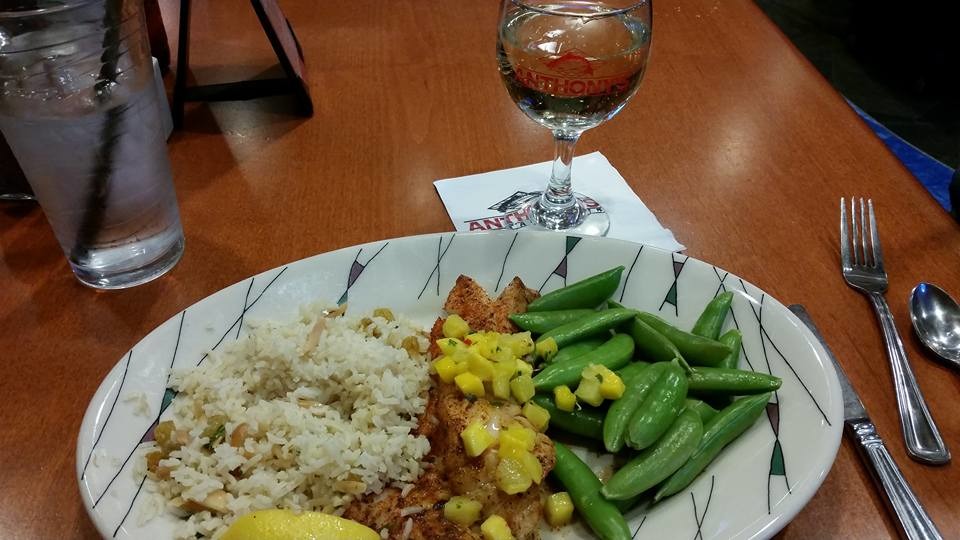 This recipe is a keeper although I think I'll tinker with it a bit. My family thought the basil was a little overpowering but it has a really good flavor overall. Plus it was simple to make. Thanks for posting.
Place chicken on slow cooker.
Brush with butter; sprinkle with garlic, onion flakes, Italian dressing mix, salt and pepper.
Cook on Low for 4 hours.
In a medium bowl, combine softened cream cheese, soup, and chicken broth; heat together in microwave; stir and blend together.
Pour over chicken and continue to cook another 2 hours.Stir basil and parsley in sauce.
Serve over linguini or rice.
You can add mushrooms for the last 2 hours of cooking or a slivered red pepper for colour.
If you have only dry herbs only use only 1/4 tsp basil and parsley!