Chewey but Not Goey Peanut Butter Cookies
David04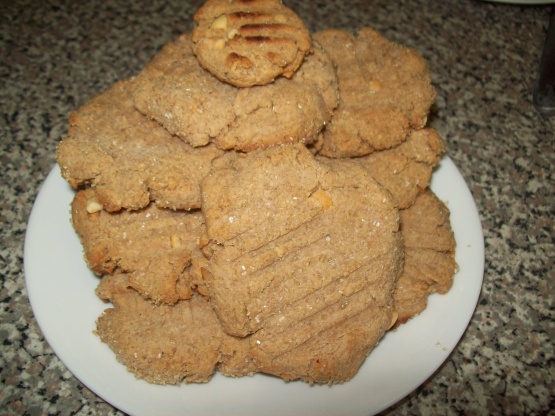 We love peanut butter cookies. I like to play around with this one and buy the flavored peanut butter to change it up a little.
Preheat oven to 375°F.
Beat condensed milk, peanut butter with a mixer until smooth.
Add bisquick mix and vanilla to the peanut butter mixture. Mix well.
Shape into small balls and roll lightly in Splenda.
Place on a cookie sheet. Lightly press flat with a fork.
Sprinkle the sugar over the cookies.
Bake for 6-8 minutes.