Starrynews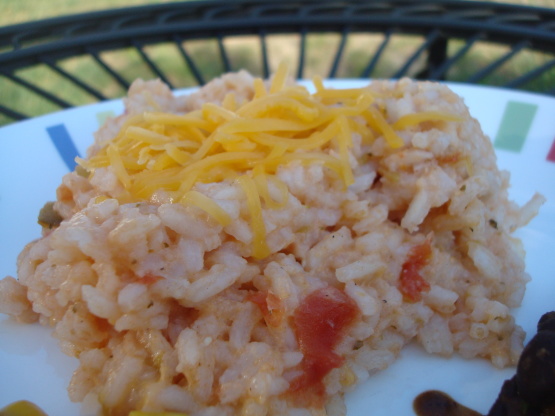 This is a quick and delicious side dish that I make all the time to serve with Mexican food. I know it's not authentic, but my family loves it!
So simple yet so good! Thanks for sharing
Cook rice according to your preference. (I use a rice steamer.).
When rice is done, quickly add salsa, cheese, and salt and pepper to taste. Mix well.
Additional cheese may be sprinkled on top.
Serve.